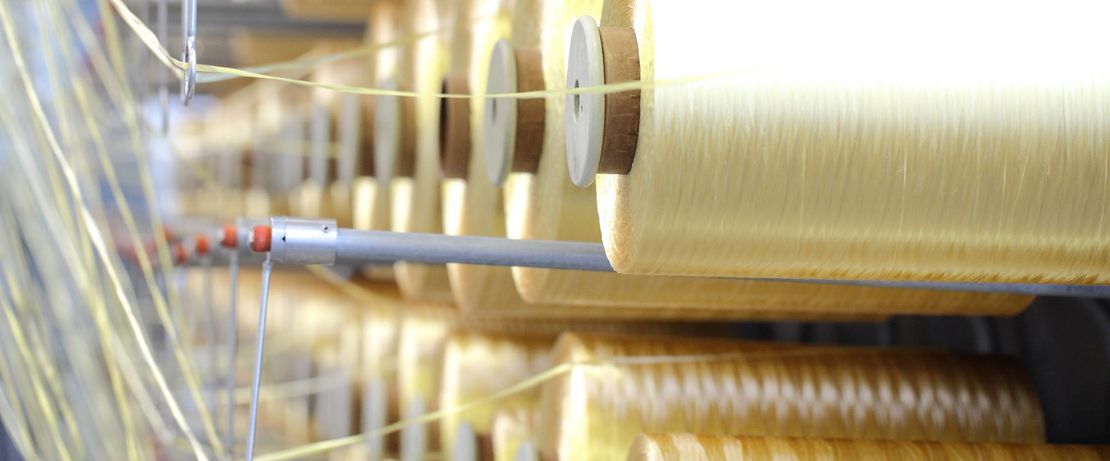 Press release
P84
May 13, 2019
Evonik celebrates 35 years of polyimide fiber chemistry at Techtextil 2019
In 1984, for the first time ever, it was possible to spin fibers from the high-performance plastic polyimide.
This innovation was embedded by Evonik in the brand name P84® which has stood for high-temperature-resistant fibers for demanding industrial applications ever since. The specialty chemicals company will be celebrating the anniversary at Techtextil, May 14 – 17, in Frankfurt am Main, Germany (booth B37, hall 4.2).
"P84 is an excellent high temperature filtration polymer which is able to attract customers in new markets even 35 years after its introduction," says Jean-Marc Chassagne, the managing director of Evonik Fibres GmbH. "Over the years, we have consistently established the polyamide fiber chemistry made in Austria to a worldwide quality standard in various applications."
Due to decades of experience in polymer design, Evonik has now developed a new generation of fibers which fulfill the increased demand of the industry. The new product convinces by its improved mechanical stability at permanent operating temperature. Evonik will be commercializing the new fiber soon.
P84® – the ultimate solution in hot-gas filtration
The high tech fiber of Evonik has a unique multi-lobal cross section which ensures the highest level of filtration efficiency. Because of its excellent physical and chemical properties, P84® high performance fibers are used in a variety of applications. The spectrum reaches from filter materials for high temperature filtration, protective clothing, sealing applications for spacecraft
to a number of other high temperature applications, e.g. insulating panels for thermal insulation.
In high temperature filtration processes filter materials made of P84® fibers maintain a higher permeability at constant pressure drop through the entire life cycle. This leads to lower dust emissions and minimized energy costs.
"For example, more than 150 cement kiln applications are using P84® based filter materials. The energy saving of these optimized filters reduce the CO2 emissions by approximately 60,000 metric tons per year," says Dr. Stefano Santorsola, the business director for P84® fibers at Evonik.
Evonik is the worldwide leader of chemical resistant, thermostable and non-flammable polyimide fibers. They are produced on the chemical plant in Lenzing, Upper Austria and further processed and customized in the neighboring production plant in Schörfling am Attersee.
Company information
Evonik is one of the world leaders in specialty chemicals. The focus on more specialty businesses, customer-oriented innovative prowess and a trustful and performance-oriented corporate culture form the heart of Evonik's corporate strategy. They are the lever for profitable growth and a sustained increase in the value of the company. Evonik benefits specifically from its customer proximity and leading market positions. Evonik is active in over 100 countries around the world. In fiscal 2018, the enterprise with more than 32,000 employees generated sales of €13.3 billion and an operating profit (adjusted EBITDA) of €2.15 billion from continuing operations.
About Resource Efficiency
The Resource Efficiency segment is led by Evonik Resource Efficiency GmbH and produces high performance materials and specialty additives for environmentally friendly as well as energy-efficient systems to the automotive, paints & coatings, adhesives, construction, and many other industries. This segment employed about 10,000 employees, and generated sales of around €5.7 billion in 2018.
Disclaimer
In so far as forecasts or expectations are expressed in this press release or where our statements concern the future, these forecasts, expectations or statements may involve known or unknown risks and uncertainties. Actual results or developments may vary, depending on changes in the operating environment. Neither Evonik Industries AG nor its group companies assume an obligation to update the forecasts, expectations or statements contained in this release.